Hi RES students and parents,

I miss seeing all of you every day! I know things have changed for us quite a bit in just a few shorts weeks, but I assure you that I am here for you if you need me. You can call me at work or send me an email anytime. I will be checking my email throughout the day and I am able to check my voice messages from home as well, so please do not hesitate to contact me.

Parents, with all of these sudden changes to our work/life/school schedule it is important to understand that our children embrace routines and schedules, even simple ones. I have shared a simple daily schedule for you to use. The link to the schedule is on the left side of my webpage. Please feel free to change it to make it work for your family. Remember, while educating our children is number one, spending quality time together and making memories together is just as important. While we navigate this new way of teaching and learning, please be flexible with your children and the schedule you set for them.

I hope I will see you soon, but until then keep reading and stay active!

Scholastic Resource for Students and Parents about the Cornoavirus

Teaching Our World: The Coronavirus

Stay Positive and Love Your Life!

I believe this to be true with every student who enters our school and I am very excited to be the counselor at Roger E. Sides Elementary. I love being a school counselor and everyday I feel blessed to be able to work with you and your child. The goal of a school counselor is to deliver a comprehensive guidance program, which focuses on the whole child. This focus is on maximizing academic achievement, social and emotional development, and college and career readiness. Students will find me at lunch, recess, in the hallway, or gym giving them encouragement and a smiling face!

This is my sixteenth year in education, with eleven of those years being a school counselor. I have been married to my husband, Greg, for seventeen years and we have two children, Tyce and Taryn. I enjoy watching sports, especially the Green Bay Packers and the Houston Astros. In my free time I love exercising, being in our garden, relaxing on our back porch, and being at the beach!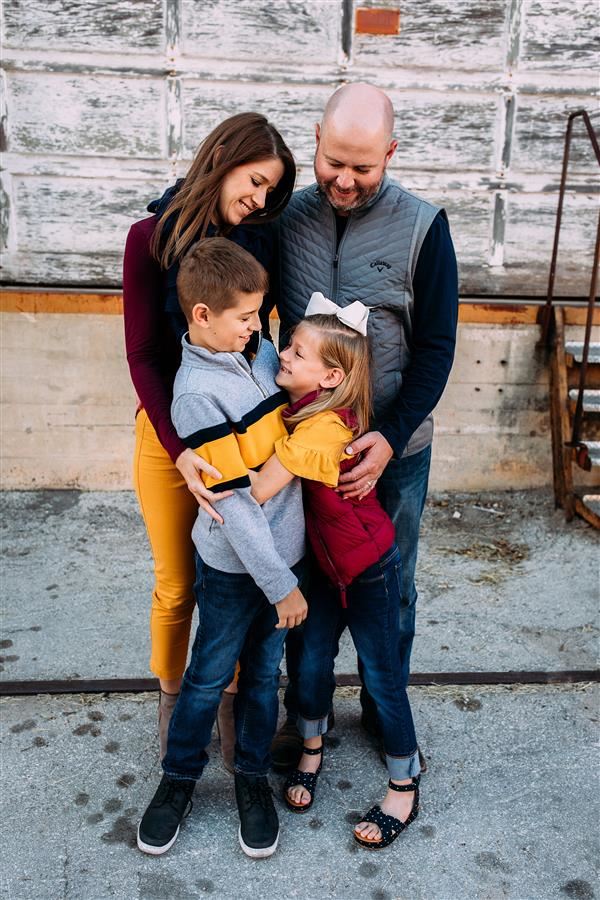 Phone: 830-780-2321 ext: 563
Email:
Degrees and Certifications: