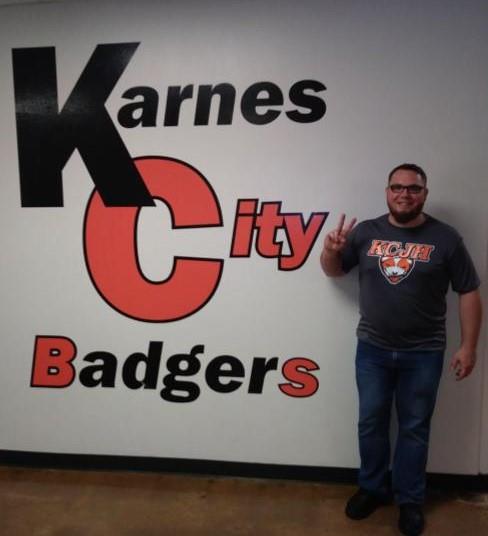 Phone:
Email:
Degrees and Certifications:
Mr.

Kramm

Welcome! Hopefully, this school year we will not only have normalcy but a sense of belonging. It is my third year at KCJH and my hope is that it is a fulfilling one for students, teachers, and parents! I am truly excited to have you in my 6th grade Science class and look forward to getting to know each of you! :)

About me...

I was born in San Antonio and raised in Somerset, Tx. I graduated from Somerset in 2005 and quickly left for basic training in the US Navy, where I spent seven of the best years of my life. After transitioning back to civilian life, I worked at Southwest Research Institute as a Fluid Dynamics Technician in Div. 18 for about four years. I attended Our Lady of the Lake University and graduated in 2020. My first teaching position was biology at Holmes High School, where I taught primarily freshmen. I am a proud father to my one and only daughter, Audrey, who is eight. Thank you for taking the time to read. I hope you will contact me if you have questions.
To contact me, you can call 830-780-6400 or email me at skramm@kcisd.net.




MY SCHEDULE:
8:00 - 8:47 1st period: PE
8:52 - 10:32 2nd period(orange)/3rd period(black): 6th Science
10:36 - 11:23 4th period: PE
11:25 - 11:55 Lunch
11:57 - 12:22 Excellence period
12:26 - 1:56 5th period (orange)/6th period(black): 6th Science/7th science
2:00 - 2:47 7th period: Conference
2:51 - 3:40 8th period: PLC
6TH GRADE SCIENCE SYLLABUS BY NINE WEEKS

Below is a brief overview of our 6th grade science curriculum as expected, schedules may change according to unforeseen circumstances or events.

1ST NINE WEEKS:

Unit 01: Investigating Chemicals

Unit 02: Investigating Properties of Matter

2ND NINE WEEKS:

Unit 03: Investigating Force and Motion

Unit 04: Investigating Energy Resources and Transformations

3RD NINE WEEKS:

Unit 05: Investigating Thermal Energy

Unit 06: Earth Materials

Unit 07: Investigating Plate Tectonics

4TH NINE WEEKS:

Unit 08: Investigating the Solar System

Unit 9: Investigating Taxonomic Groups

Unit 10: Investigating Ecosystems