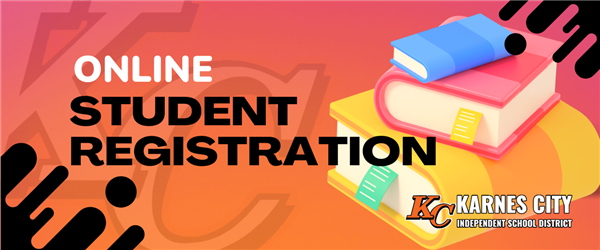 Welcome to the Badger family, both new and returning students! If you're new to Karnes City ISD or weren't enrolled at the end of the last school year, we're thrilled to have you with us. The enrollment process is as simple as 1-2-3, so let's get started on an exciting new year together!
For New Families to Karnes City ISD:

If you're new to our district and have never been enrolled at Karnes City ISD before, create an account with the system and go through the online forms. Just click the button below to get started on this exciting journey.

https://portals20.ascendertx.com/ParentPortal/login?distid=128901

For Returning Students:

If you were already part of Karnes City ISD during the 21-22 school year, parents can access registration through the Parent Portal. If you don't have a Parent Portal account yet, you can create one by clicking the button below. If you have a new student in your family, you can add them to your portal account.

https://portals20.ascendertx.com/ParentPortal/login?distid=128901

For Previously Withdrawn Students:

If you were previously withdrawn, please contact your campus to get access. No need to create another account.
Please note the campuses are currently open for document submission.

Keep an eye on this space for exact dates and times for campus document days.

Document Requirements:

Residency Documents

Photo ID with an address (Every parent or guardian must have an up-to-date ID).
Property Tax Statement (current)
Apartment/House Rental Contract (current)
Proof of home purchase
Utility Bill/Installation (current or previous month) for water, gas, or electricity
Voter Registration Card
Shared Residency requests require the property owner to be present.

Other Documents

Make sure to have the following documents ready:

New Student Birth Certificate
New Student SSN Card (Optional)
Income Verification Documents - Ball ECC
Immunization / Shot Records (if updated)
Parent / Guardian Documentation Changes Other documents as requested by the campus

We can't wait to welcome you officially into the Karnes City ISD family. If you have any questions or need further assistance with the enrollment process, don't hesitate to reach out to us.