Welcome to the Pride of Karnes County the Badger Band!

Teachers for KCISD Band program are Mr. Rodriguez and Mrs. Rodriguez. Combined we both have 22 years of teaching success and we look forward to teaching your child this 2017-2018 school year. If you ever have any questions please contact us either by calling the office ext. 344, email drodriguez@kcisd.net erodriguez@kcisd.net, or with remind.
Badger Band- Keep practicing!
Smart music has given us free student subscriptions for the rest of the school year. Please go to the following link and use the approprate code to start using your subscription and practice from home.

https://admin.smartmusic.com/join

6th grade Code: MTRJL-ZCTUR

7th & 8th grade code: G3WUQ-PG7VY

High School Code: ZUMDM-ELNEZ

We had 5 of our students make the ATSSB Region 12 Region band and will performing on December 3, 2018 at 7:00 pm at the La Vernia Auditorium.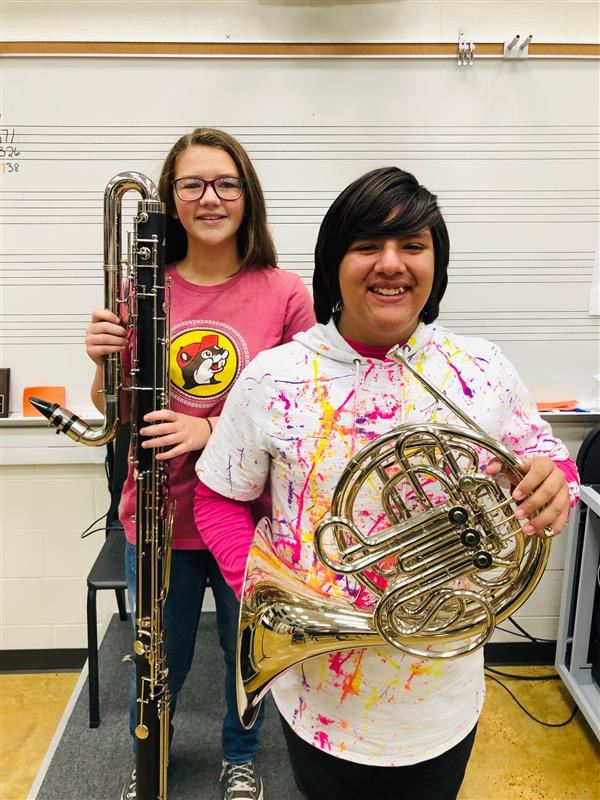 High School Christmas concert will be December 10, 2018 at our Performing Arts Center.

Drum Major auditions will be held on April 20, 2018. More information will be given to the students participating.

Be sure to check your grades and stay eligiable (passing above 70).

HEY BAND! Your band pictures have arrived. Pick them up.

Today we will be having our beginner band drive. Information was sent home with your children giving details. Band drive will be in the Band Hall 3:30-7:00pm.
Fiesta Flambeau Parade

Where to purchase your tickets to watch the parade in person.

High School Music Service

For all your music needs such as instruments and supplies (oil, reeds, grease, and books).

UIL Music

The Music Program of the UIL is designed to support and enrich the teaching of music as an integral component of the public school curriculum in the state of Texas. Each year approximately one half million middle school, junior high and high school students reap the benefits of participation in the ten UIL music events.