Boomer's Buddies for September 11th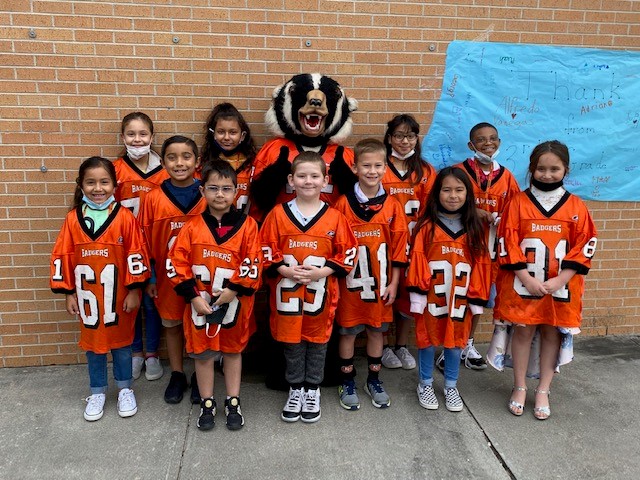 Welcome Back Students!

At Roger E. Sides Elementary, we are so excited to welcome back our students for the 2020-2021 school year on Monday, August 10, 2020! Online enrollment has begun, and we can't wait to see everyone again! Best of all, KCISD & RES are providing free school supplies for ALL of our students along with free breakfast and lunch!

Parents, when you enroll your child(ren) online, you will be asked if you are enrolling for face-to-face instruction or asynchronous (online) instruction. Face-to-face instruction involves students coming to school per our school calendar for a full day of instruction in the classroom with a teacher. This is the best choice for young children as they will participate in activities and hands-on learning in the classroom as well as PE, Music, Library, Art, and recess. It also provides a social environment to learn social skills that are so critical for success! Attendance will be taken daily like usual, and breakfast and lunch will be provided for free to ALL students!

Asynchronous (or online) instruction is provided 100% virtually (on the computer). Students will be provided a Chromebook and hotspot for internet by the District if needed. Students will be required to login daily to a platform called Blackboard to participate in the same required lessons as face-to-face. The same rules at school apply to online instruction such as daily attendance, grades, and daily progress. The online students will be assigned a virtual teacher that will be contacting them daily and including them in lessons and instruction. This will be done through videos, online meetings, and phone calls or Class Dojo. Students are expected to participate and make progress because there will be a STAAR test this year for grades 3-5.

Depending on your choice of instruction, you will only be able to "switch" at the end of the grading period (Nine week report card) one time during the semester (unless for medical reasons).

KCISD is implementing comprehensive safety precautions for the protection of our staff and students! (Descriptions will be on the website soon!) We are doing everything to provide a safe, secure learning environment while keeping it fun, friendly, and interactive!

There will be a few rule changes just during this health crisis:

1. There will be no visitors on campus unless absolutely necessary for an ARD/504 meeting or medical situation. This includes eating lunch in the cafeteria.

2. Students will not bring backpacks to school. Students will only bring home a Take-Home folder.

3. Lunchboxes will be allowed if brought upon arrival first thing in the morning. Meals or snacks are not allowed to be dropped off during the day. If a student forgets his/her lunchbox, a free meal will be provided.

4. Birthday celebrations are permissible. A parent is allowed to send a treat in the morning with his/her child. The treat must be an individually-wrapped, store-bought treat such as Rice Krispie treats, popsicles, Little Debbie's, etc. The office is also purchasing a special treat for all students on their birthdays!

5. The water fountains have been replaced with "water bottle filling stations". You are welcome to send a water bottle/container with your child each day to refill, or the teachers will provide water to drink.

Hope to hear from you soon!

Mrs. Dockery

RES Principal
Phone call message 8/6/20:

We are so excited to welcome back our students!

We are still registering students for enrollment online, so if you've completed that process, we appreciate it! If not, your student will need to be registered before they can come to school on Monday. Also, if your student is registered, you will receive an email this evening for a Meet the Teacher by Zoom meeting! This email invitation will go to the email you used to register your child. Second and third grade will meet from 5:30 - 6:00 pm and fourth and fifth grade will meet from 6:00 - 6:30 pm. We would love to meet you and your child before the first day of school!

When you registered online, if you chose to receive remote instruction and need a device or hotspot from the district, they are checking them out today until 6:00 pm and tomorrow morning from 7:30 am to 12:30 pm. You would need to go to the High School library to pick up the equipment. At that time, if you would also like to receive the home food delivery, you can fill out the form there.

Our school website or Facebook are good resources to find out the latest information. If you have any trouble with registration, please feel free to give us a call at 780-2321 x500.

Thanks so much and have a great day!
RES Elementary Address
221 N. Esplanade

Karnes City, TX 78118

830-780-2321 Ext. 500

830-780-4427